Colonel Jeffrey A. Van Dootingh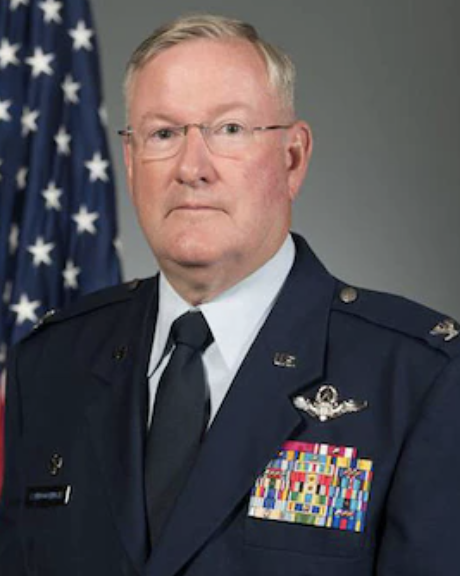 Colonel Jeffrey A. Van Dootingh is the Commander of the 910th Airlift Wing, Youngstown Air Reserve Station, Ohio. The wing is comprised of more than 1400 Air Force Reserve and civilian professionals and is equipped with eight C- 130H2 aircraft. The wing trains and employs the C-130 Hercules globally on medium range airlift, tactical airland and airdrop, and Aeromedical Evacuation missions. In addition, the 910th AW is home to the Department of Defense's only large area, fixed-wing aerial spray mission.
Colonel Van Dootingh commissioned in 1985 upon graduation from the United States Air Force Academy. A 1986 Distinguished Graduate of Undergraduate Navigator Training at Mather AFB, Calif., he served over six years on active duty as an instructor navigator and flight safety officer before joining the Air Force Reserve in 1991. As a traditional reservist, he served as the unit standardization/ evaluation navigator while working as a chemist until 1995 when he became a dual status Air Reserve Technician. Since that time, he has held such diverse positions as chief of current operations, flying squadron director of operations, numbered air force director of staff, operations group commander, headquarters division chief, numbered air force director of staff, and wing commander
A master C-130 navigator with over 7,500 flying hours, Col Van Dootingh has amassed more than 420 combat flying hours in Panama, Southwest Asia and the Balkans, including the first C-130 mission into northern Iraq at the onset of Operation Iraqi Freedom. As deputy group commander of the DoD's only fixed-wing aerial spray unit, he flew numerous missions to provide relief from insect-borne diseases in the aftermath of Hurricane Katrina, eventually spraying a record three million acres and earning him the highest award given by the Centers for Disease Control. Prior to his current assignment, he served as the commander, 403rd Wing, Keesler Air Force Base, Miss.