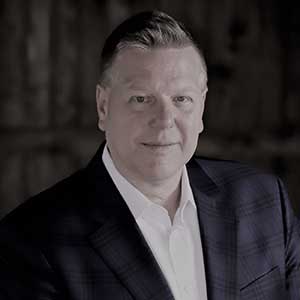 As the President and CEO of :hire, Larry Kidd believes that remarkable results are achieved from taking creative measures. This cornerstone belief has been the very foundation of his business models and the main guiding principle throughout Larry's career. In the spirit of doing things differently, Larry pairs innovative technologies along with customizable services to achieve the strongest results for his clients and employees.
Having owned and successfully operated businesses spanning many industries, Larry is well positioned to understand the staffing challenges that clients face and the importance of delivering timely solutions. Larry firmly believes in finding and retaining the right people for the right positions.
With precision leadership, Larry and his management team have grown :hire from a start-up into one of the most well-recognized and premiere staffing firms of the Central and Southern Ohio areas.
:hire, formerly Reliable Staffing Services, has proudly graced the 2019 and 2020 Inc. 5,000 List of Fastest-Growing Companies in America. The company has also earned the distinction of being listed among the industry's leaders by the Staffing Industry Analyst for two years running.
Through being on the forefront of industry trends, focusing on creating an exceptional client experience and continuing to build and expand his top performing internal team, Larry vows to be a staffing partner that stands the test of time.
At the center of Larry's life is his family. Married to Dr. Cindy Kidd, DVM for more than twenty-five years, Larry and Cindy are the proud parents of three grown children. Although their children's paths have led each of them to reside in different states, the Kidd family remains close and gathers frequently. As avid travelers, Larry and his family enjoy the adventure of experiencing new places together.
Working and living in the same community where he was raised, Larry is committed to making a positive impact. He actively participates with many organizations and causes on the local, state and national levels that encourage economic growth and development.
"Even if you are on the right track, you'll get run over if you just sit there." -Will Rodgers