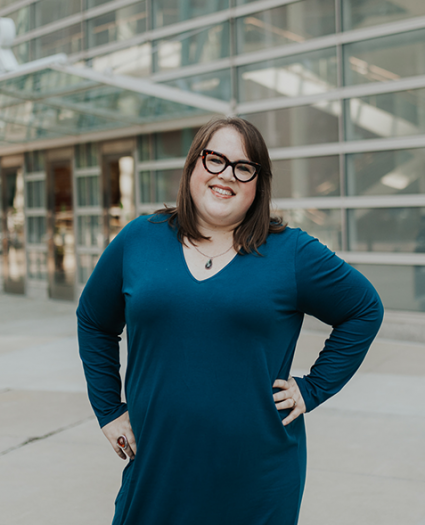 Stephanie Keinath is the Vice President for Strategic Initiatives with the Dayton Area Chamber of Commerce. Her focus areas include workforce & talent alignment, public policy & economic development. In this role, Stephanie also oversees strategic operation of the chamber's programming, including several brands that function under the chamber umbrella.
A registered lobbyist with the State of Ohio, Stephanie directs the chamber's advocacy efforts on public policy issues that affect the region's business community. In 2020, Keinath was selected for the U.S Chamber of Commerce Business Leads Elite Fellowship Program, focused on leadership in education and workforce policy and programming. In 2019, she completed a year-long national fellowship focused on education and talent development, sponsored by the Association of Chamber of Commerce Executives. Stephanie serves on the U.S Chamber's Education, Employment & Training committee and as co-chair of the Business Leaders United ( BLU) Ohio Coalition.
Stephanie holds a certificate in non-profit and community leadership from the University of Dayton and is a graduate of the 2017 CFLA program through Women Writing for (a) Change, Cincinnati. Stephanie earned her BA in International Studies from Wright State University and her Masters of Public Administration from the University of Dayton.