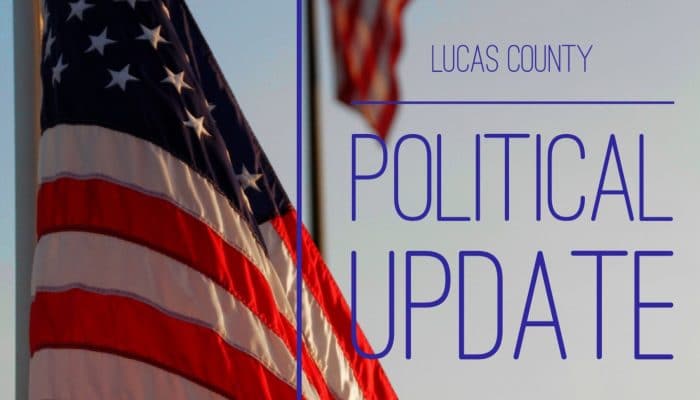 In recent weeks, both the Lucas County Republican and Democratic parties underwent leadership changes, electing new chairmen to their respective organizations.
Attendees at Impact Ohio's Toledo Regional Conference might recall hearing from leaders of both the Lucas County Republican and Democratic parties last September as they closed out our conference discussing the local parties and the then upcoming November 2017 elections.
On May 14, the Lucas County Democratic Party elected a new party chairman after Joshua Hughes, who spoke to the Impact Ohio Toledo crowd, stepped down in April 2018. Hughes was replaced, with an overwhelming majority, by former Toledo City Councilman Kurt Young.  Young was appointed to the Toledo City Council in early 2017, but lost his seat later that November.  He is currently a private attorney practicing workers compensation law.
As the new party leader, Young hopes to reach out to people who have not felt at home with the Democratic Party.
Over on the right, Lucas County Republican Central Committee members gathered a few weeks later on June 9, to elect Mark Wagoner as their new party chairman.  Wagoner, a former state representative, state senator, and practicing attorney at Shumaker, Loop & Kendrick, won the race over incumbent party Chairman Jon Stainbrook. Stainbrook held the position for the decade prior.  Wagoner spoke on Impact Ohio's "Political Insight: The State of the Parties in Lucas County" panel in his previous role as the Ohio State Republican Central Committee Member for the 2nd District.
Wagoner has stated that he expects to build the infrastructure of the party so that the party's candidates have resources and support that they need to get their message out to voters.