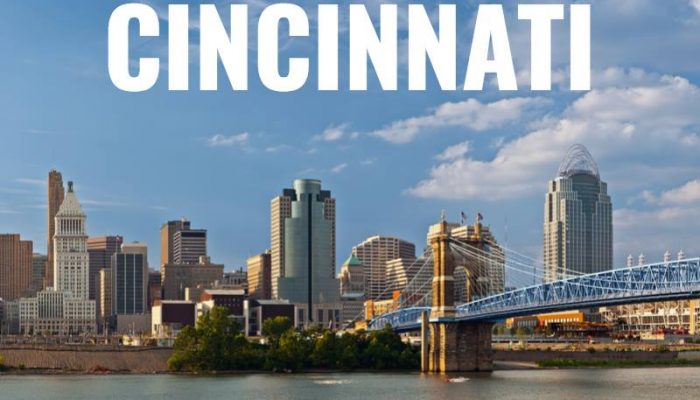 Cincinnati has been making headlines with recent innovation and economic development, a brand new pro-sports team, and a larger than ever population according to the most recent census.  These achievements mark a new age for Cincinnati, one in which investment in the city's future comes first. For the first time in more than a decade the U.S. Census reports Cincinnati with a population of over 300,000.  A majority of this progress has been attributed to growth in the suburbs as populations in the West Side and Northern Kentucky report increases of 10 percent since 2010.  City representatives attribute the growth to a healthier economy.  As many cities in the Midwest face declining populations, Cincinnati's growth is promising news for officials who have long been pushing pro-growth policies and working towards the resurgence of Cincinnati's urban core.
At the end of May, Major League Soccer (MLS) made an official announcement to name FC Cincinnati as their newest expansion team.  FC Cincinnati has long drawn crowds of diehard fans close to those of top MLS teams.  Majority owner Carl Linder, who was integral in the acquisition of the team's MLS status, hopes to create a legacy for the future of the city by appealing to a younger generation.  To accommodate the team, a $200 million stadium in the West End is set to be completed in 2021.  The stadium was the result of a community benefits agreement in which it was agreed that no homes will be torn down to put up the stadium, and the team itself would invest $6.2 million in youth soccer programs, affordable housing, and building up community infrastructure.  This promise of investment into surrounding communities will be beneficial in revitalizing urban Cincinnati.  The securing of an MLS team, considered to be the "world's sport," will not only bolster Cincinnati's image but gain worldwide recognition.
In the business world, Cincinnati's Cintas Corporation rose 20 spots on the Fortune 500 list to round out the prestigious list at No. 500, becoming the ninth Fortune 500 company in the city.  Based out of Mason, the $5.4 billion company offers a wide range of products and services to all types of businesses, helping them prepare for operation with items such as uniforms, first aid supplies, safety and compliance training, and restroom supplies.  Cintas's success and willingness to remain in Cincinnati will benefit the job market and bring more revenue into the city.
As long-standing companies continue to grow, Ahalogy, a Cincinnati based startup puts down roots in the city.  Ahalogy helps brands market on pertinent social media platforms by pairing brands with influencers who promote in areas of interest to specific brands.  This startup is an innovative success story to come out of the Brandery Startup Accelerator Program of 2012 which was formed to help new business ideas scale up quickly through investments from CincyTech, a public-private partnership dedicated to enhancing the digital space in Cincinnati.  Twice named Ohio's fastest growing startup, Ahalogy was recently bought out by the parent company of Coupons.com, Quotient, years after they opened a Cincinnati office and created more than a hundred jobs. Quotient will remain in Cincinnati, expanding to run a 45-member Ahalogy-specific team.  Capitalizing off the rapid growth of social media in the marketing world, an innovative startup like Ahalogy benefits Cincinnati by strengthening its ties to the tech-centric future.  Betting on social media highlights the city's commitment to modernization and risk taking to secure the future of the city.
In light of Governor Kasich's recent executive order to fast track autonomous vehicle testing in Ohio, Cincinnati Mayor Craney has voiced his agreement by overwhelmingly supporting the implementation of testing on Cincinnati roads.  This eagerness to be at the forefront of the driverless vehicle revolution could keep Cincinnati at the head of this technological advancement, protecting future jobs.  Additionally, Cincinnati has created a unique partnership with Uber to begin "data sharing." This would allow the city to analyze ride patterns and better fit their urban planning to the needs of citizens.  Cincinnati's commitment to bolstering the economy and implementing forward thinking initiatives will no doubt benefit the city's growing population.