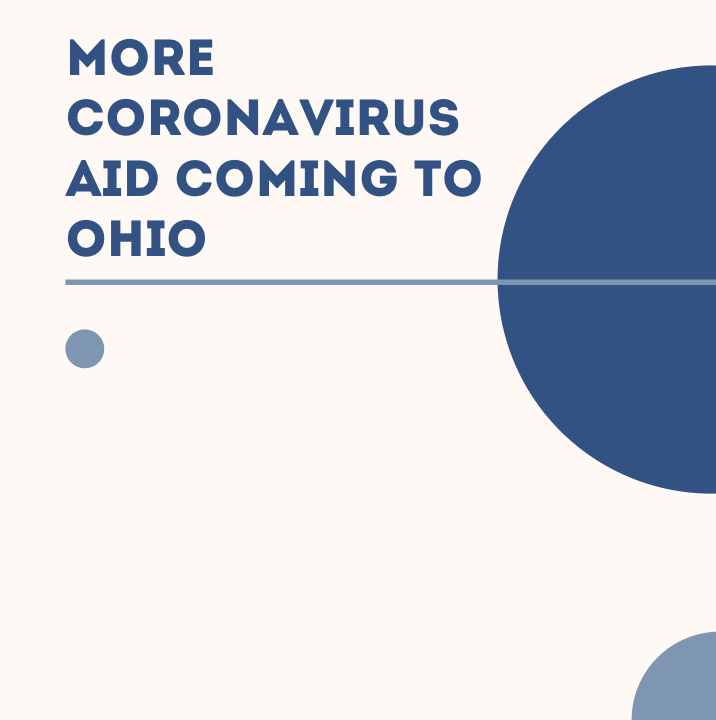 On May 10, the U.S. Treasury Department released details on how $350 billion in federal aid through the American Rescue Plan Act can be spent across the nation. Ohio will receive around $5.37 billion of the total $195.3 billion allocated to states. As Ohio's unemployment rate has not experienced a net increase of 2% or more from February to May 10,  Ohio will receive allocations in two equal installments of nearly $2.68 billion each. Click here for more information on the methodology of fund allocation to the states.
The U.S. Department of Treasury details the Coronavirus State and Local Fiscal Recovery Funds on their website, citing goals of slowing the spread of COVID-19, compensating for financial losses, and rehabilitating the pandemic struck economy. According to the Treasury Department, the recovery funds will provide flexibility for each area to meet local needs such as support for households, small businesses, impacted industries, essential workers, and the communities hardest hit by the crisis. Ohio government is currently able to request the Fiscal Recovery Funds through the U.S. Treasury's provided portal. Allocations by county are also available here with Ohio counties beginning on page 46.
More information is expected regarding the American Rescue Plan Act implementation.  For a detailed overview with planning resources for communities, visit Greater Ohio's ARPA resources page.