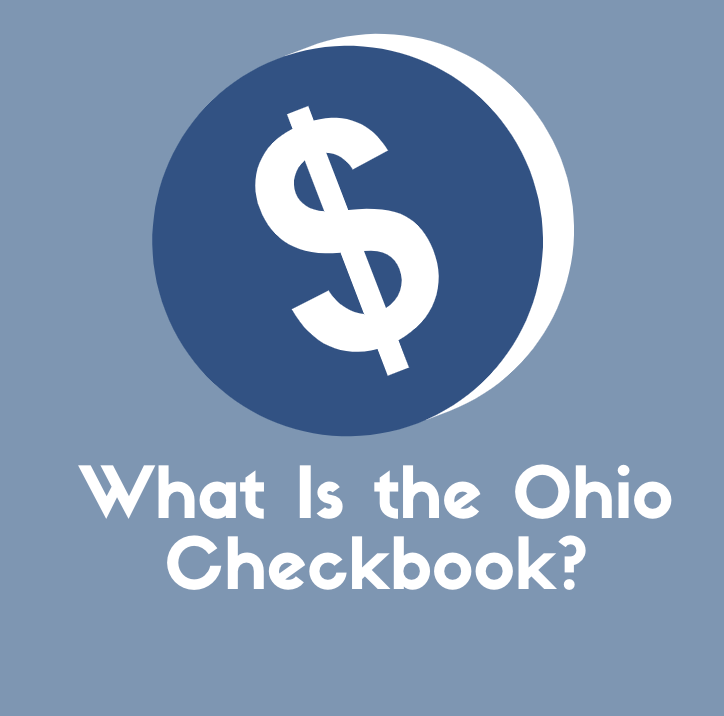 What is the Ohio Checkbook?
The Ohio Checkbook is a public online resource for information on local and state finances, including government spending, transactional data, revenue allocation, salary data, and other financial data.
The updated Ohio Checkbook design, as of November 2019, is a combination of the original Checkbook and Ohio Interactive Budget (OIB). The original Checkbook, made in 2014, was for information on government spending. The Ohio Office of Budget and Management (OBM) made the OIB in 2016, for information on state revenue propagation and appropriation.
Through the Checkbook, the public can look at the state budget by function, year to year state revenue, state spending (by expense type, by agency and line item, by year, Coronavirus spending, etc.), state contracts, state employee salaries, the General Revenue Fund (GRF) balance, the rainy-day fund, school foundation funding, and more. Users can also do specific searches of the data.
Why does the Ohio Checkbook exist?
The original Checkbook and OIB were combined as a measure of efficiency, so that Ohioans could access all financial data in one place.
The current Ohio Checkbook exists to promote perspicuity between the government and the people on up-to-date matters of government financial data. The goal is for Ohio residents and the public to have easy access to the generation, movement, and usage of state funds and taxes.
Who is Involved with the Ohio Checkbook?
Before the merge of the Ohio Checkbook and the OIB, the Checkbook was originally a tool that came out of the Office of the Ohio Treasurer (TOS), and the OIB was originally a tool created by OBM. The consolidation of these two resources into today's Checkbook was facilitated by Lt. Governor Jon Husted and Ohio Treasurer Robert Sprague, in 2019.
The data available at the Checkbook website is cooperatively collected and reported by both OBM and TOS. The privacy policy, regarding how information is retrieved and used by OBM and TOS for the Checkbook, is available here.
When is the Ohio Checkbook Updated?
The data available in the Checkbook is updated every day and includes real-time transactions reported through the previous business day.
Where can the Ohio Checkbook be found?
The Ohio Checkbook can be found here.