Thursday, November 9
8:00 a.m.-1:30 p.m.
Sinclair Community College
In 2017, Impact Ohio held its first regional conferences. At the Impact Ohio 2017 Dayton Conference, key government officials, business leaders, and community members discussed issues important to the city.
At the conference, attendees heard first-hand from government leaders, political analysts, pundits, and policy experts on issues that affect their community.
8:00 AM - 8:30 AM

Registration, Continental Breakfast & Networking

8:30 AM - 8:45 AM

Conference Welcome

8:45 AM - 9:45 AM

Observations from the Fourth Estate

Moderator

Jeremy Ratliff,

Director of Branding and Programming, AM 1290 and News 95.7 WHIO

Panelists

Laura Bischoff,

Statehouse Reporter, Dayton Daily News

Jim Otte,

WHIO-TV Statehouse and I-Team Reporter, Host of WHIO Reports

Lynn Hulsey,

Political Reporter, Dayton Daily News

9:45 AM - 10:00 AM

Coffee Break

10:00 AM - 11:00 AM

Opiates: New Solutions for Attacking the Epidemic

Moderator

Panelists

11:00 AM - 12:00 PM

How Important is the Dayton Region to Ohio Politics?

Moderator

Chris Kershner,

Executive Vice President, Dayton Area Chamber of Commerce

Panelists

12:00 PM - 12:15 PM

Break

12:15 PM - 1:30 PM

Keynote Luncheon: Political Insight: The State of the Parties

Moderator

Tom Raga

,

President & CEO, Dayton Power & Light

Panelists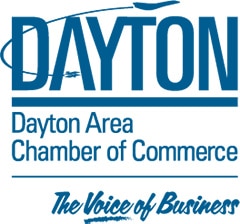 Dayton Chamber of Commerce