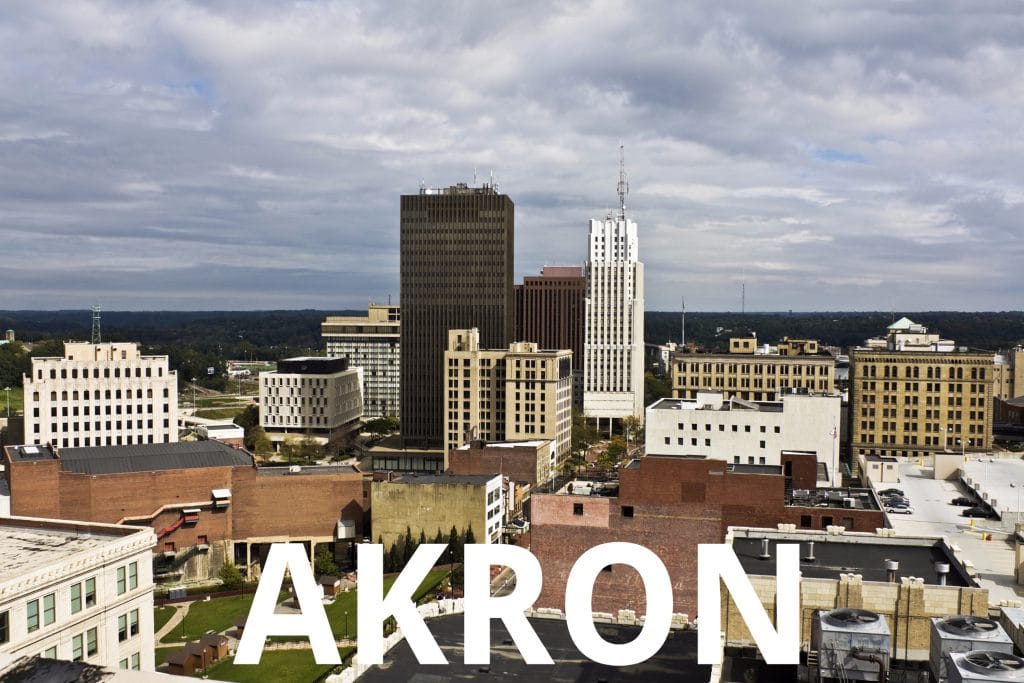 At the 2017 Impact Ohio Akron Regional Conference, we saw an overarching theme of change. Akron is seeing new public and private leadership implemented city-wide as some of the region's largest institutions welcome newcomers to the top of their ranks.  Amongst these entities are the Akron-Canton Airport, University of Akron, Leadership Akron, Akron-Summit County Public Library, Stan Hywet Hall & Gardens, Ernst and Young, and most recently the Greater Akron Chamber.
The Greater Akron Chamber is committed to regional economic development and its members include global manufacturers, universities, local medium-sized and small businesses, and nonprofit organizations.  The Chamber strives to bring new businesses, investment, and residents to Akron, directing the more than $2.5 billion in private capital invested in the city towards a sustainable long-term plan.
After serving the chamber for 17 years, former President and CEO Dan Colantone resigned in May of 2017.  With a significant amount of economic and developmental change taking place in Akron over the recent years, Colantone's resignation allowed the Chamber an opportunity to have a leadership change of its own.  Richard Norton, a long-time business man and former mayor of the City of Green, stepped in as interim President and CEO while the Chamber set out to find a more permanent leader.
In late April, after a yearlong transitional period, the Chamber announced Steve Millard as the new president and CEO effective on or before June 4.  Millard comes to the Chamber with executive experience as vice president of the Greater Cleveland Partnership and executive director of its Council of Small Enterprises.  The Chamber sees Millard as someone who will foster economic development and advocate for local businesses. The appointment of new leadership has spurred members of the Chamber to re-evaluate their own roles in the Greater Akron community and move in a new direction which emphasizes economic development, forward thinking, and collaboration.
Following the election of current mayor Dan Horrigan in 2015, Akron has seen a variety of programs intended to bring new business to Akron and kickstart residential development, reversing the cities depleting population.  Horrigan implemented the first-of-its-kind Bounce Innovation Hub intended to support Akron entrepreneurs and drive a new economic strategy.  The Hub is a physical space designed to bring together entrepreneurs, innovators, investors, researches, founders, and students in open collaboration.  Innovation centers of this capacity not only bring together movers and shakers but provide them with the resources necessary to advance their visions.  Horrigan's innovative programs earned him the Small Business Advocate Award at the 2018 U.S. Conference of Mayors, giving Akron national recognition for its appreciation of small businesses and entrepreneurship.
Akron leaders also recognize art as a legitimate means of uplifting a community.  The Knight Foundation recently granted $240,000 to local artist Mac Love to bring art projects into every neighborhood of Akron through and initiative program known as 'At Play'. Love sights residential involvement as the key to the long-term success of his work creating community murals, sculptures, park benches, and more. Community member commitment is vital to the continuance of artistic projects and the ongoing expression of Akron's cultural identity. While economic changes and shifts in leadership disrupt continuity, Akron hopes to take advantage of this disruption, using it innovatively to revitalize the city.