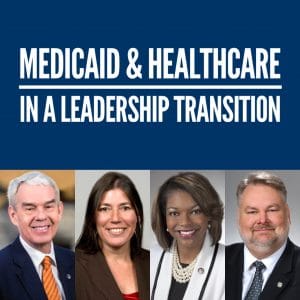 "Medicaid & Healthcare in a Leadership Transition" will be one of three breakout sessions at Post Election Conference this year, following the Luncheon. For this discussion, we have invited experts and policymakers from across the state to discuss what it is like to transition a state agency in a new administration, while also exploring Medicaid and healthcare policy that could arise during the lame duck session this year and the next general assembly.
This breakout session will take place in Union Station Ballroom C, from 1:45 p.m.-2:45 p.m. on November 8 at the Greater Columbus Convention Center. Mike Toman from the Success Group will moderate the panel.
Toman has extensive experience working in politics and public affairs, offering expertise in wide variety of fields—including healthcare. Prior to joining the Success Group, Toman worked as a senior policy analyst with the County Commissioners Association of Ohio, in addition to working for the Ohio Legislative Budget Office and the Ohio Supreme Court.
This year's panelists include: Senator Randy Gardner, Representative Mark Romanchuk, Representative Emilia Sykes, and Tracy Plouck, Executive in Residence for Population Health at Ohio University.
Senator Randy Gardner (R-Bowling Green) has served in both the Ohio Senate and the Ohio House of Representatives since 1985. Prior to his career in public service, Senator Gardner worked as a realtor and a high school history/government teacher. Senator Gardner currently serves as the Senate Majority Leader and is a member of the Health, Human Services and Medicaid Committee. Senator Gardner holds both a bachelor's and master's degree from Bowling Green State University.
Representative Emilia Sykes (D-Akron) is serving in the House Democratic leadership as the Minority Whip. Representative Sykes has spent her career working with healthcare professionals and colleagues to improve public health, increase healthcare access, and combat infant mortality. Prior to joining the House, Representative Sykes served as Administrative Staff Advisor at the Summit County Fiscal Office and worked at Community Legal Services in Akron. Representative Sykes serves on the House Health Committee and earned both her J.D. and Masters of Public Health from the University of Florida.
Representative Mark Romanchuck (R-Mansfield) is serving his third term in the Ohio House of Representatives. In addition to his work in the public sector, Representative Romanchuck is the owner of PR Machine Works, Inc., a small business in Ontario, Ohio. Representative Romanchuck previously worked at Huges Aircraft Company as a U.S. diplomat to the former Soviet Union, and as a team leader and technical advisor to the U.S. Navy in Japan. Representative Romanchuck currently serves on Finance Subcommittee on Health and Human Services, Health Committee, and Joint Medicaid Oversight Committee.
Tracy Plouck is an Executive in Residence at the Ohio University College of Health Sciences and Professions. Plouck's expertise in healthcare policy has been recognized at both a state and national level. From 2011 to 2018, Plouck served as a member of Governor Kasich's Cabinet as Director of the Department of Mental Health and Addiction Services. Plouck has also served as the state's Medicaid Director and deputy director of both the Ohio Office of Budget and Management and the Ohio Department of Developmental Disabilities.