Tuesday, April 23
11:00 a.m.-4:30 p.m.
Quaker Station at the University of Akron
At the 2019 Impact Ohio Akron Regional Conference, key government officials, business leaders, and community members will discuss issues important to the region.
At the conference, attendees will hear first-hand from government leaders, political analysts, pundits, and policy experts on issues that affect their community.
Following the conference, The Greater Akron Chamber will be hosting a reception at their offices.  During the online registration process, you will have the option to register for one or both events.
Please note that the schedule below is tentative. Additional panelists will be added and session times could change.
11:00 AM - 11:30 AM

Registration & Networking

11:30 AM - 12:00 PM

Conference Welcome & Lunch Begins

12:00 PM - 12:45 PM

Keynote Luncheon Address

12:45 PM - 1:45 PM

Effective Economic Development and Elevating the Regional Economy

Panelists

1:45 PM - 2:00 PM

Coffee Break

2:15 PM - 3:15 PM

Creating a Culture of Civility in a Divided Society

Moderator

Panelists

Matt Akers,

Public Liaison, Office of the President, The University of Akron and Assistant Director, Ray C. Bliss Institute of Applied Politics

Rev. Dr. Carl P. Wallace,

Co-Convener, Akron Faith Community

3:30 PM - 4:30 PM

Improving Childhood Experiences to Improve Communities

Moderator

Panelists

5:00 PM - 7:00 PM

Greater Akron Chamber of Commerce Reception (Additional Registration Required)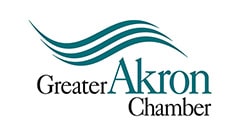 The Greater Akron Chamber