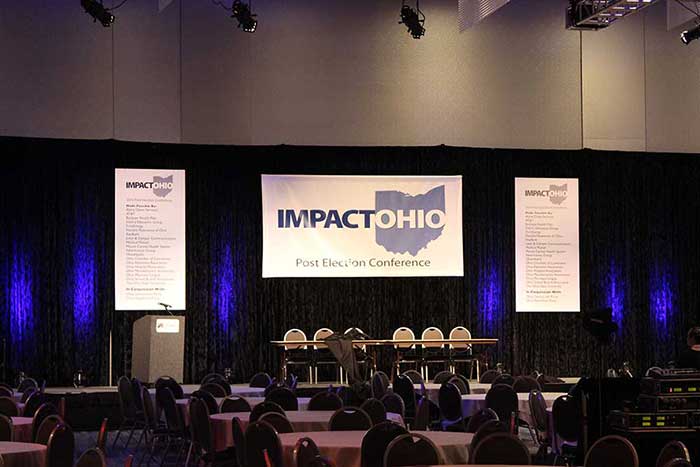 2020 Impact Ohio Post Primary Election Conference
Monday, March 23
11:30 a.m.-3:00 p.m.
The Athletic Club of Columbus
We are excited to announce Impact Ohio's Post Primary Election Conference.
Impact Ohio will hold an extended luncheon event on Monday, March 23 at the Athletic Club of Columbus from 11:30 a.m.-3:00 p.m.
With Super Tuesday on March 3 and Ohio's Primary on March 17, the Post Primary Election Conference will be a great opportunity to explore what the primary results mean for Ohio and the nation.
Join us to get updates on what we can expect to see in the November elections and at the Statehouse for the remainder of the 133rd General Assembly.
Seats are limited, but you can reserve yours today.  Early bird rate is $60 until February 29, and a limited number of table sponsorships are available.
Tentative Agenda
11:30 a.m.-11:45 a.m.  Registration, Networking & Lunch
11:45 a.m.-11:50 a.m.  Conference Welcome
11:50 a.m.-12:10 p.m.   Session
12:10 p.m.-1:10 p.m.   Session
1:10 p.m.-1:30 p.m.  Session
1:30 p.m.-2:00 p.m.   Coffee & Networking Break
2:00 p.m.-3:00 p.m.   Session