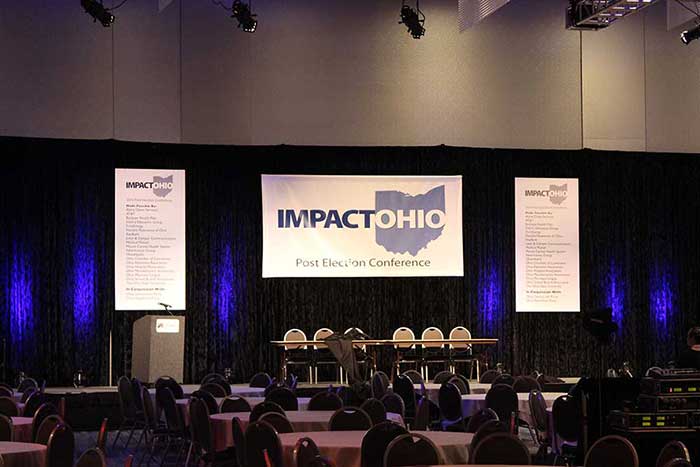 Cancelled: 2020 Impact Ohio Post Primary Election Conference
In light of Governor DeWine's Executive Order on mass gatherings and the recommendation of the Centers for Disease Control (CDC) regarding social distancing, Impact Ohio will be postponing the March 23 Post Primary Election Conference.  We hope to reschedule this event. 
 
Refunds will be issued for all registration fees paid for the March 23 event.
 
We wish everyone good health in the coming weeks and look forward to rescheduling.
Should you have any questions, please email us at info@impactohio.org.  
11:00 AM - 11:25 AM

Registration, Networking & Lunch

11:25 AM - 11:30 AM

Conference Welcome

11:30 AM - 11:50 AM

The Ohio Secretary of State

11:50 AM - 12:10 PM

The President of the Ohio Senate

12:10 PM - 1:10 PM

Election 2020: A Look at National Politics

Moderator

Dr. John Green,

Director Emeritus, Ray C. Bliss Institute of Applied Politics

Panelists

1:10 PM - 1:30 PM

The Speaker of the Ohio House of Representatives

1:30 PM - 1:45 PM

The Ohio Senate Minority Leader

1:45 PM - 2:00 PM

The Ohio House Minority Leader

2:00 PM - 3:00 PM

Election 2020: A Look at Ohio Politics

Moderator

Panelists